Zagreb, June 5th 2018 – Beyond Seen Screen (the company behind ExRey app) and Discovery Film&Video distribution house have agreed to create a pilot program for the latter's two TV channels where they will integrate the Beyond Seen Screen platform with a video library of 500 documentaries and movies which are being distributed to more than 20 million potential viewers in Croatia, Slovenia, Macedonia, Bosnia and Herzegovina, Serbia, Montenegro and Albania. The project is set to go live October 1st 2018.
This was accomplished by onboarding strategic advisor Dubravko Merlić during the early stages of our journey.  Mr. Merlić is an extremely accomplished media professional whose vast experience and network helped to facilitate and accomplish this partnership.
Igor Rakonić, Director of Discovery Film&Video commented:
"The video business is something that I've long been a part of. I've seen VHS skyrocket to blu rays taking over all the way to now, where streaming is ruling the day. The first time I saw Beyond Seen Screen it piqued my imagination. This technology can easily work on VHS, blu ray, TV, or with any video medium for that matter. That is why we are going to use this service. It will tie additional information to assets playing on our TV channels, creating a more immersive experience for our viewers."
The project is set to go live on the October 1st 2018 where, as stated above, it will cover more than 500 videos for the TV channels DOKU TV (documentaries) and KINO TV (movies) which are broadcast in 7 countries. Additional information that is going to be experienced through the ExRey application is varied in nature, and we will work closely with the 2 channels to provide creative content enrichment solutions. We invite you to download the app and explore for yourself once the project is live!
Mario Drevenšek, CEO of Beyond Seen Screen commented:
"We are glad to have Discovery Film&Video as our first client. Their two channels, Doku TV and Kino TV, represent the core idea that made us create ExRey. We wanted to make the whole world behind the video you are watching accessible in an effortless way, whether you are interested in additional information, entertainment, or direct shopping. Doing the pilot project with Discovery Film&Video gives us a perfect chance to showcase the capabilities and creativeness of ExRey platform."
About Discovery Film&Video
Founded in 1990 in Croatia. Their main activity is film distribution. In the past 22 years, they have established themselves as synonymous for quality film. Recognized by not only the profession, but also the public, many of their films have garnered cult status. Past projects: Asian Film Review, Documentary Film Review, Filmophilia, Open Your Eyes and Listen to The Vukovar Film Festival. Operating in seven countries.
About Dubravko Merlić
Dubravko Merlić has been involved in media, especially television, for over 20 years and is a multi-skilled media professional with proven creative, organizational and managerial capabilities. In June 2003, Dubravko established Castor Multimedia, a company dedicated to creating innovative TV-content. Since then Castor Multimedia has become a company with an expertise in media consulting, TV format creating and production.
Besides being a CEO of Castor Multimedia, where he is also the main author of TV-formats, he has previously worked as a reporter, producer, chief editor, Director of N1, and has been awarded Best Show of 2007 with his game talk show "The Pyramid."
---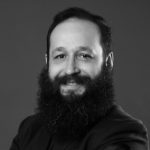 Mario is an experienced general manager with a strong background in the broadcast industry. He obtained a university degree from the Faculty of Electrical Engineering, Department of radio communications and professional electronics. Mario also successfully completed Executive MBA program.
All author posts