Bridesmaids is a 2011 American comedy film directed by Paul Feig, and written by Annie Mumolo and Kristen Wiig.
Bridesmaids was nominated for a Golden Globe Award for Best Motion Picture – Musical or Comedy. It received multiple other accolades. In 2012, the film was nominated for both the Academy Award for Best Supporting Actress for Melissa McCarthy and Best Original Screenplay for Wiig and Mumolo.
I have to admit that I was surprised by the film's negative reviews and the over-analysis of minor details. The film was also compared to "Hangover", which was called its male version, but that film hadn't come to my mind at all. It may seem at first glance that this is another wedding rom-com, but in this case, you might be surprised.
First of all, the film's cast is fantastic: Kristen Wiig as Annie Walker, Maya Rudolph as Lillian Donovan, Rose Byrne as Helen Harris III, and Melissa McCarthy as Megan Price.
Kristen Wiig as Annie Walker is chosen as a maid of honor by her childhood best friend Lillian. Annie is going through a difficult phase due to her failed business and breakup. She is in financial trouble and in a very meaningless "friends with benefits" relationship with a guy who loves only himself. Also, she lives in an apartment with two other people, a brother and sister who have a very strange relationship, who will soon ask her to leave. Along with all her personal problems comes the great responsibility of being a maid of honor at the wedding, when she doesn't have the strength to handle organization or making others have fun.
The wedding of a close friend is a kind of loss; a change in the circumstances in which the friendship finds itself. It's all too much for Annie to take, especially since Helen, who is the polar opposite of Annie, aspires to become Lillian's best friend. And Helen Harris III has almost everything; beauty, elegance, money, influence. From their very first meeting, there is a rivalry and competition between them. The questions of who knows Lillian better, or who has a better and more honest relationship with her, become all too important. For a brief moment Annie loses that battle.
A wedding, like any stressful event, reveals new dimensions of any relationship. In the foreground is neither the wedding nor the bride, but Annie with her problems and the Annie-Lillian relationship.
There are moments in the film that are very difficult to watch because the feeling of embarrassment is too intense. One of those moments at the engagement party is when Annie and Helen give a speech in honor of Lillian and Dough over and over again, and the next is during dress rehearsals and the subsequent food poisoning.
The issue of friendship and interpersonal relationships deserves a closer look.
Annie and Lillian
Annie and Lillian have been friends since childhood and know everything about one another. Now Lillian is getting married and their friendship is changing. They will no longer live close to each other and will no longer spend so much time together. A new life is beginning for Lillian, in which there is less and less room for Annie. In addition, new people arrive in Lillian's life, including the perfect Helen, who longs for friendship. The appearance of Helen introduces a dose of jealousy to the mix. It should be emphasized that all relationships are shown in an adult fashion, as perfectly logical and without exaggeration. Here we see how an individual adapts to the situation when their best friend no longer belongs only to them, when new relationships with new people are formed.
Annie is responsible for a lot of mistakes, which lead to some serious consequences, such as a failed trip to Las Vegas or the food poisoning at a Brazilian restaurant, which briefly affected the Annie-Lillian relationship. In spite of all of this, their irreplaceable bond is strong enough to endure.
Helen
Helen is a seemingly perfect person who lives a perfect life, but on the other hand is unhappy and eager for friendship. Helen has the opportunity to squeeze between Annie and Lillian thanks to some of Annie's bad decisions and because she can pay more attention to organization and gifts. As she herself claims, people hang out with her only to help organize the wedding. Helen and Annie are opposites in every sense, but in the end they manage to find a common language, because no matter what, Helen is a good person.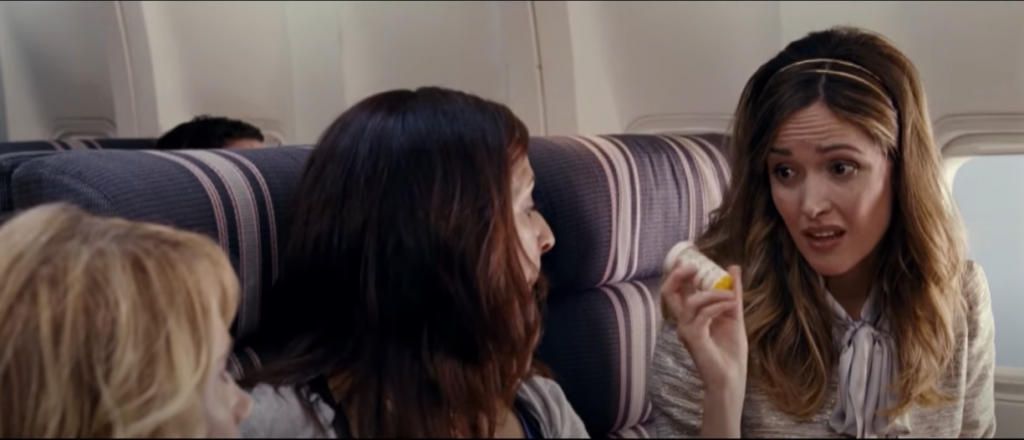 Megan
Megan, played by Melissa McCarthy, is Dough's sister. The actress received an Oscar nomination for this role. Megan is a very unusual person with an unusual taste, but also confident and with a strong personality.  She tells Annie the memorable quote, "You're the problem, but also the solution." You'll definitely enjoy her character, though some have resented her character as a  stereotypical portrayal of an overweight person.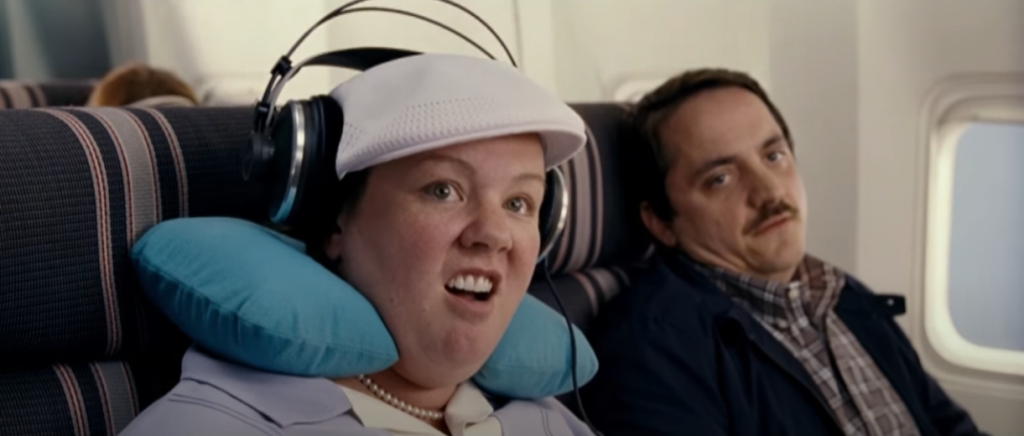 Annie and love
Annie's business was unsuccessful, which also caused her breakup. Now in a relationship with the selfish and egotistical Ted (let's just say he's a jerk), who gives her crumbs of attention but doesn't love her as much as he loves himself. Yet Annie agrees to such terms. She doesn't have the self-esteem to ask for anything else at the moment. Officer Nathan Rhodes soon appears in her life, who is the opposite of Ted, but she projects her previous experiences onto him, and a misunderstanding arises. Eventually, thanks to Helen, the two renew contact and Annie gets a chance at a happy relationship.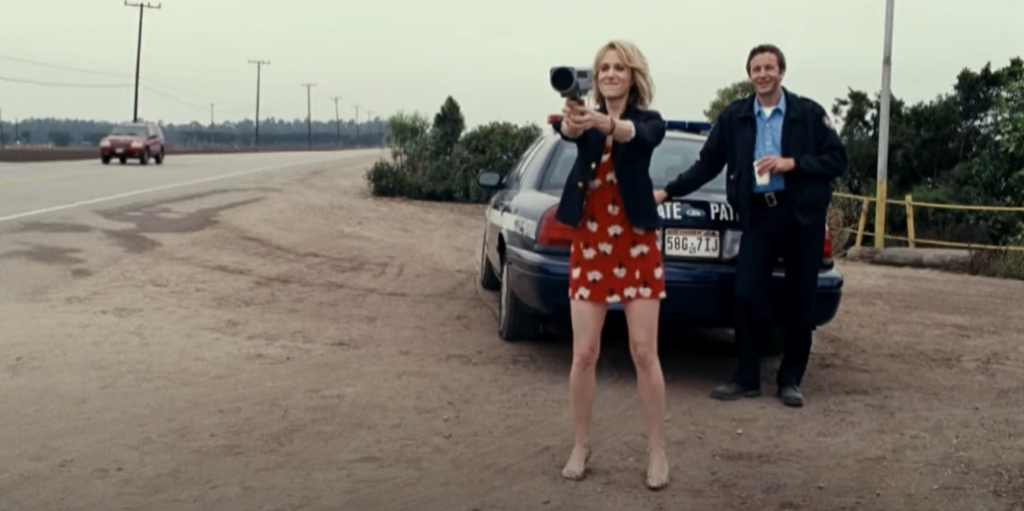 In the end, the film has a happy ending, as it should have. The road to that happy end is thorny but fun, filled with laughter and shame, unforeseen situations, and many twists. This movie is the ideal pick for girl's night, but I can recommend it to everyone. Some scenes might be too much for some viewers, but nonetheless, a few lessons can be learned from the movie. One of the main ones would be: "You are the problem, but you are also the solution", and a reminder that your true friends will understand what you're going through at a mere glance.
If you think you may have missed something, please click on the button below to find out all about your favorite movie or series.