Deadpool is an R-rated superhero action film directed by Tim Miller and written by Rhett Reese and Paul Wernick. While the film is based on the Marvel character of the same name, the film was distributed by 20th Century Fox and is thus not officially part of the Marvel Cinematic Universe. The film was enormously successful after its release in 2016, earning over $780 million US on a budget of just under $60 million. This paired with its overwhelmingly positive audience responses spawned a sequel called Deadpool 2 in 2018. A third film has already been confirmed to be in the works at Marvel Studios, making it the first film in the franchise that will officially be part of the MCU.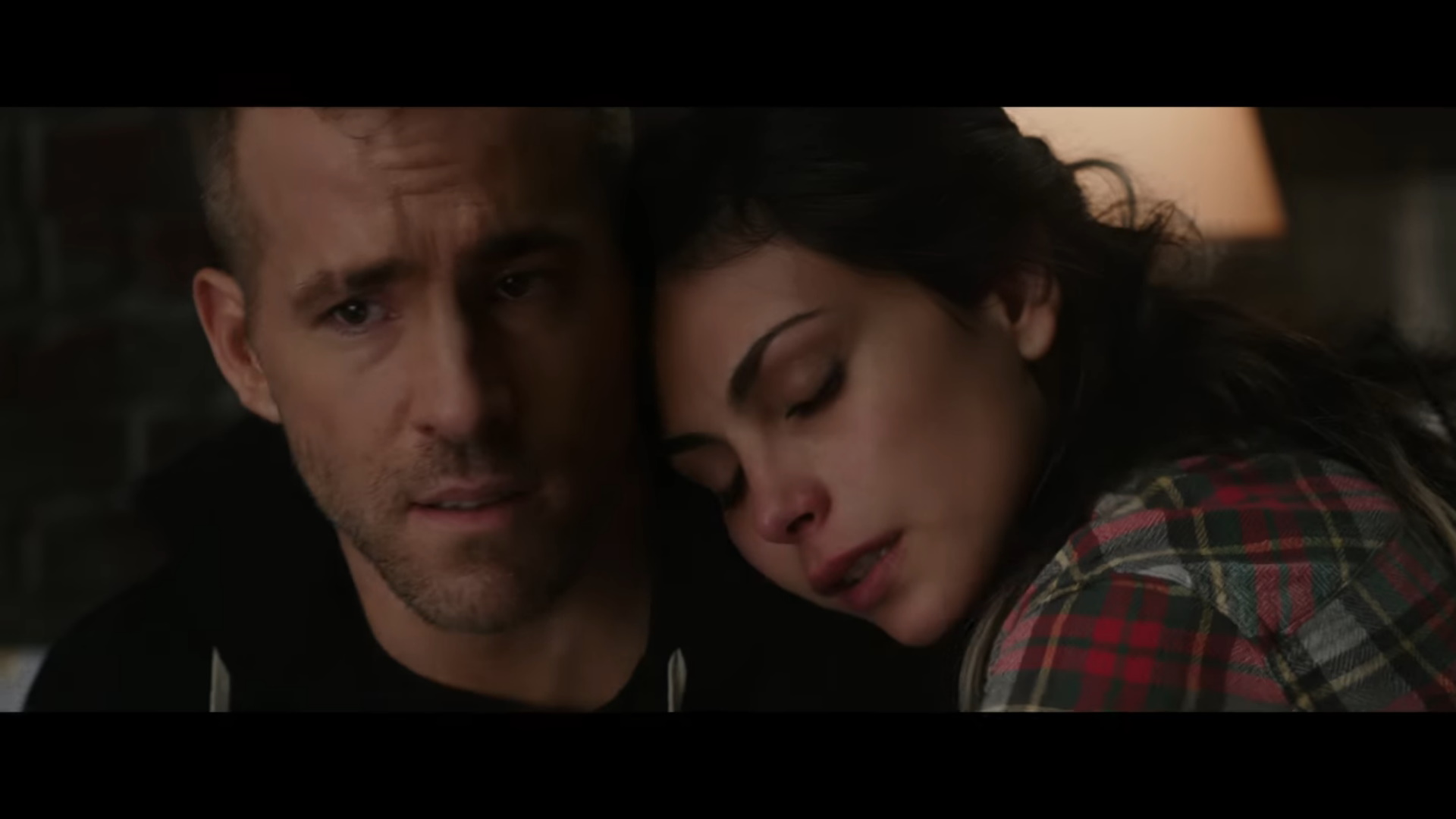 The film stars Ryan Reynolds as Deadpool / Wade, Karan Soni as Dopinder, Ed Skrein as Ajax, Michael Benyaer as Warlord, Stefan Kapicic as Colossus, Brianna Hildebrand as Negasonic Teenage Warhead, Morena Baccarin as Vanessa, and Gina Carano as Angel Dust. The film won in the category of Best Actor for Ryan Reynolds at the Academy of Science Fiction, Fantasy & Horror Films awards ceremony in 2017, while also receiving two nominations for Best Writing and Best Comic-to-Film Motion Picture.
In one of the most perfectly fitting openings to ever grace the big screen, Deadpool is seen sitting in a taxi, fidgeting about and having an awkward conversation with the driver before leaving without having paid any fare. Deadpool then takes a sit on top of a bridge and speaks directly to the film's audience while making crude jokes and namedropping other Marvel characters. It turns out that he chose this seemingly random location for a reason after all as several vans approach below the bridge and he jumps into one of them. An intense action scene ensues, ending in a slow-motion car crash that kills several people. Deadpool comes out of it perfectly fine and is more worried that he forgot his bag of weapons at home, leaving him with just a few bullets to work with.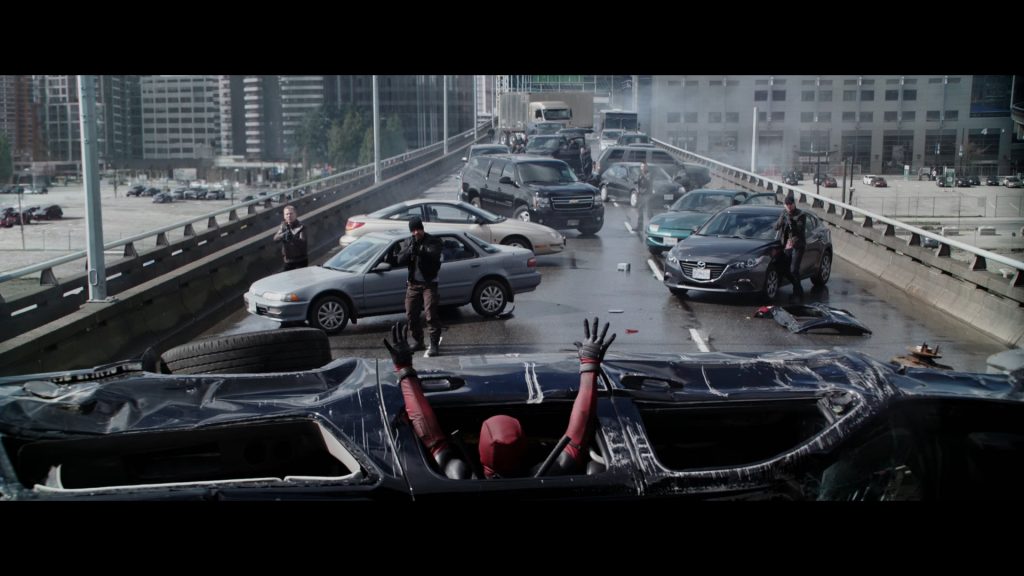 All of this is quite spectacular to watch, but it fails to explain who Deadpool is or what he's doing here. Luckily, the story moves one year into the past, showing us Wade before he donned the red spandex. Wade's a mercenary, albeit not the glamorous kind. He's a thug for hire, and we see him help a girl by threatening her stalker. Wade's favorite place to go relax is a mercenary bar where his friend Weasel works, and when a fight erupts, the two make bets about who in the bar will die. This betting operation is called the "dead pool", a name that Deadpool will appropriate for himself. His only real joy in life is his relationship with Vanessa, a prostitute he meets at the bar.
Things go awry as Deadpool is diagnosed with cancer in his brain, prostrate, lungs and liver. He doesn't really care about dying, but he's afraid that Vanessa will be hurt when he inevitably dies. A strange man shows up at the bar and offers to cure Wade's illness, an offer that Wade is eventually forced to accept despite his instincts. During the procedure, his entire body is horribly mutilated during, but he is also imbued with incredible regenerative powers. Yet, just as Wade initially suspected, scientists' motives aren't altruistic at all – they mean to sell Wade to the highest bidder. Wade escapes the group and begins to search for Ajax, the man leading the operation, to get revenge. On his path he meets Colossus and Negasonic, members of the X-Men who become Deadpool's allies despite voicing disapproval over his tactics.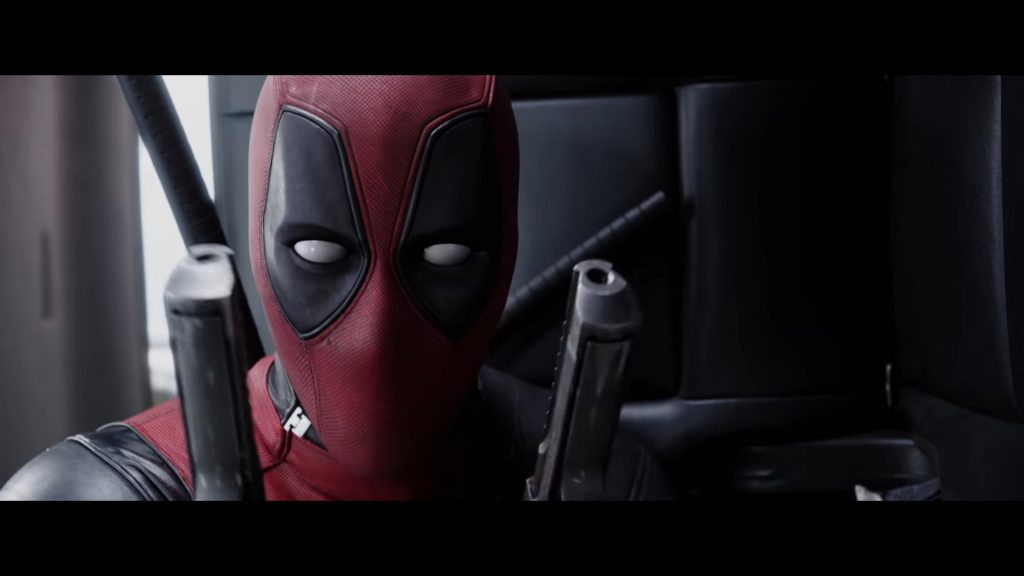 What makes Deadpool really fun and refreshing to watch is that he isn't your typical superhero. He has absolutely no qualms about killing his foes in visceral ways, much to the dismay of the X-Men. And his goal is far from noble – all he seeks is revenge. His pursuit of it makes him blind to the happiness he could have by simply going back to Vanessa. He also has a habit of breaking the fourth wall by making out-of-character references, such as about the film's low budget. And perhaps most importantly, he's funny in the most uncomfortable ways. From extreme profanity to partial nudity and quippy charm in inappropriate moments, he's certain to keep a somewhat hesitant smile on your face.
There's lots of superhero films out there, but Deadpool is quite unlike any of them. It doesn't take itself very seriously, and that makes it all the more amusing to watch. Bear in mind that the film doesn't have lots of special effects, and the ones it does have aren't as fantastic as you might expect to see from a high-budget Marvel film these days. With that said, the film's writing subverts all expectations and more than makes up for its minor flaws. For these reasons, I recommend giving Deadpool a watch, even if you aren't usually into superhero flicks. Just remember to stay after the ending to see its hilarious post-credits scenes!
If you think you may have missed something, please click on the button below to find out all about your favorite movie or series.