We Children from Zoo Station is definitely one of those life changing books, which can change your worldviews and values. At least for me it was. The original title of the book was Christiane F. – Wir Kinder vom Bahnhof Zoo from 1979 and it was based on a conversation its authors (Kai Hermann and Horst Rieck) had with the young girl Christiane. Her story tells of the condition of much of Berlin's youth and the problems they face. Why do I mention this book? Because soon after its release, a mere two years, a shocking film of the same name was made, and it was incredibly successful, just like the book itself. A topic that echoed like a bomb going off 40 years ago is relevant to this day because we still face the same (or similar) problems, only in a slightly different form. Precisely because of the topicality of this topic, the popular series Euphoria appeared last year, which, like We Children from the Zoo station, talks about growing up, relationship problems, struggling with addiction, feeling a need for belonging, searching for love. My goal here is to compare the two adaptations, because as soon as I started watching Euphoria, the memories of Christiane F. came back.
Christiane F. / Christiane F. – Wir Kinder vom Bahnhof Zoo (1981)
Directed by Uli Edel
Writing: Uli Edel, Kai Hermann, Horst Rieck, Herman Weigel
Stars: Natja Brunckhorst (Christiane), Thomas Haustein (Detlev), Andreas Fuhrmann (Atze), David Bowie (David Bowie)
I first came across the book when I was about the same age as the characters in it, and I found the film only recently. I don't think that words can describe the impression that story left on me. I was simply horrified. Then, when I was 12 – 13 years old, and now as well. Shock! Disbelief! Wtf!? There is nothing beautiful or positive about it. It's depression and sadness in their most sincere form. Nausea. Forget about snacks while watching this movie. And it won't come out of your head easily, either. Especially if you are a parent. There you go, that's what you can expect from this movie.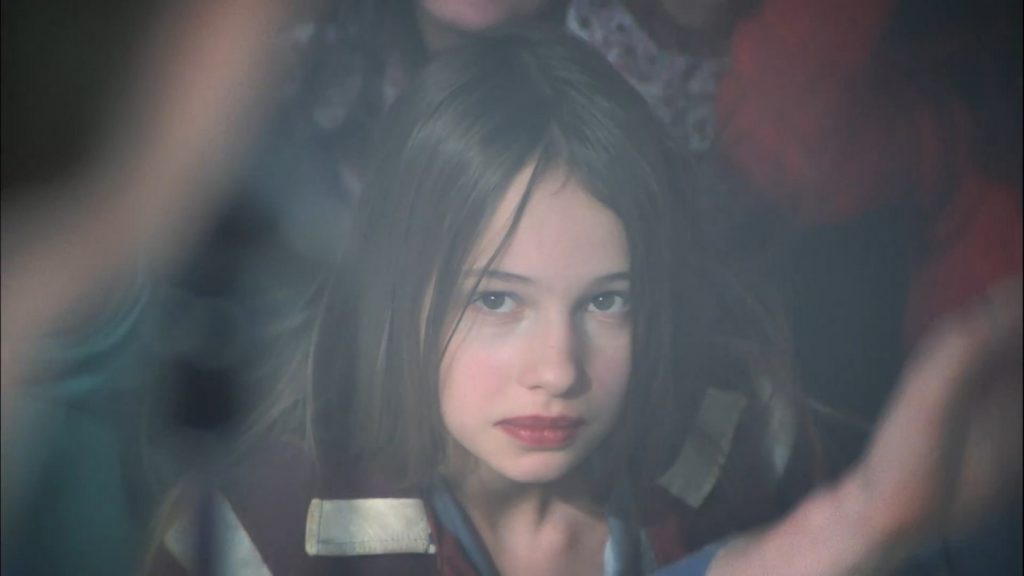 Plot
Both the film and the book tell the story of thirteen-year-old  Christiane, who became a heroin addict at the age of 14, becoming part of the Berlin addiction scene. Unfortunately, the film doesn't delve deep enough to show all the details of her life, so the book is far more lavish in that aspect. The viewer learns of her life by noticing certain details and making the corresponding conclusions. It seems like the movie's makers didn't want to pay too much attention to the embellishments and explanations so that more time could be devoted to the drama and atmosphere of the film. For example, in one scene we see Christiane saying goodbye to her sister who is going to live with their father. Thanks to this short scene of just a few minutes, it can be concluded that: she has divorced parents, a very nasty family past, good sisterly relationships, and feels a sense of loss and loneliness. The film has a lot of such scenes and short dialogues that reveal a bits about the characters and their motivations.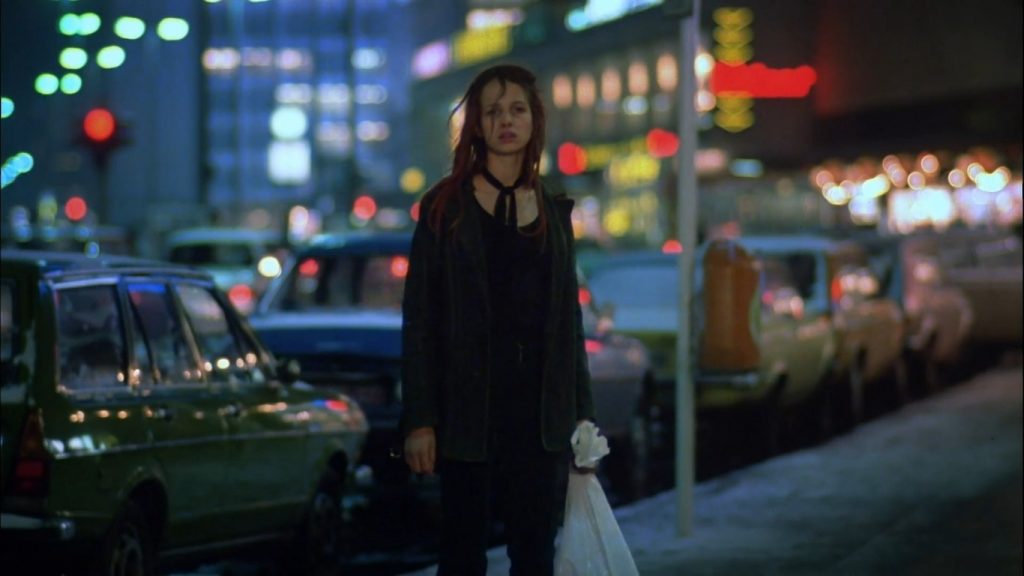 Christiane's main and only wish is to be part of the group that goes to SOUND, the best and coolest club. In SOUND, a wide variety of drugs are within hand's reach, from light ones to heroin, which is making its grand entrance to the market. Christiane meets Detlef who is her love, comfort and escape from reality, but he is also a heroin addict. At the age of 14, Christiane herself becomes addicted to heroin and the film faithfully shows us all the horrors of it. You can see scary drugging scenes in the train station's toilets, various ways of getting money and the prostitution of minors (she's 14 years old), the horrors of gradual from physical addiction, and death from overdose. The film doesn't spare the viewer. There are no special effects, no time is spent pandering to the viewer, and the fantastic performances of the actors further amplify the impression that it's all real. The fact that it was all actually really further underscores the horror.
Directed by Sam Levinson, Pippa Bianco, Augustine Frizzell, Jennifer Morrison
Writing: Ron Leshem, Daphna Levin, Sam Levinson
Stars: Zendaya (Rue Bennett), Sydney Sweeney (Cassie Howard), Maude Apatow (Lexi Howard), Alexa Demie (Maddy Perez)…
Almost 40 years after the film Christiane F. the first season of the Euphoria series emerges, and with a similar goal: to show the problems of growing up. In my opinion, Euphoria is inadequate (at least for now, we're still waiting for the second season) in showing the horrors of addiction, but it's not that big of a deal because it doesn't deal with just the addiction. It primarily deals with a group of high school students, their family and love problems, their complexes, and their discovery and suppression of sexuality.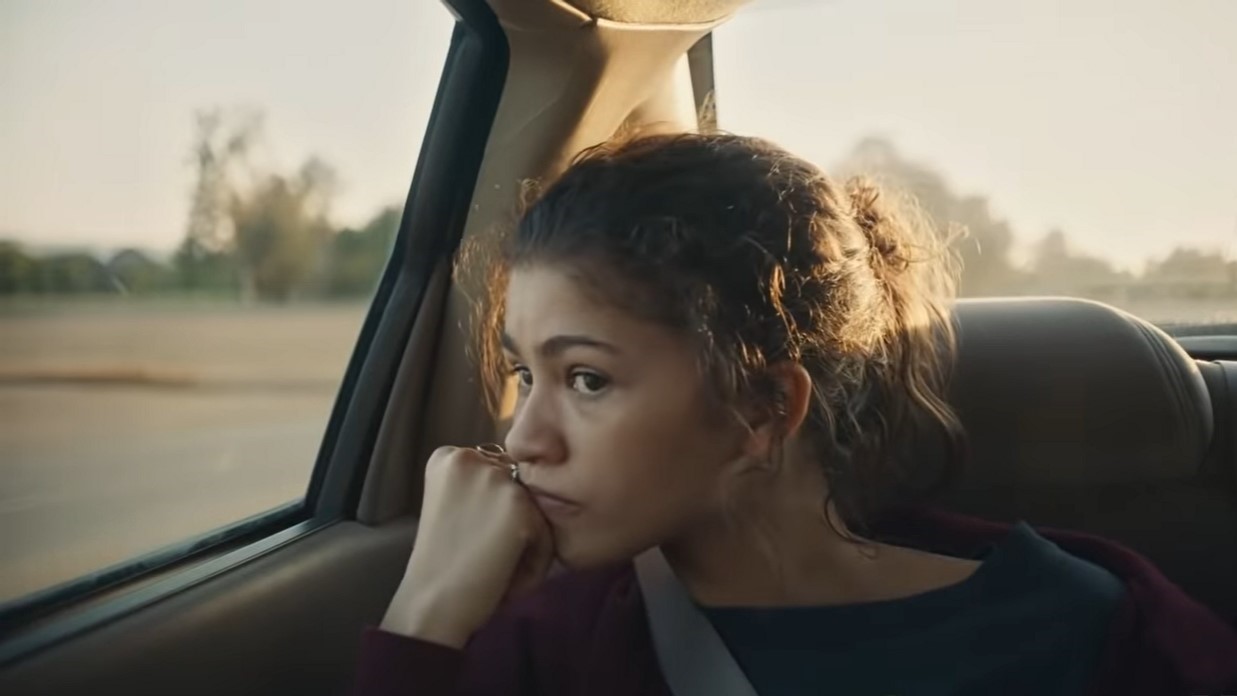 Plot
The main character is Rue, an addict who tells her story and the story of her friends as a narrator. The first difference from Christiane F. (other than the place and time of the action) is the motivation of the character. Christiane's motivation comes from outside influences, i.e. her addiction is caused by the society in which she finds herself; hopelessness, boredom and loneliness combined with pubertal rebellion and curiosity drive it.
Rue, on the other hand, has internal problems due to several diagnosed disorders such as OCD, bipolar disorder and a whole host of other issues of that sort, all in addition to puberty and insecurity. Rue's family situation is made difficult because of the serious illness and death of her father, but she has a sister who adores her and a mother who fights for her and never gives up. Christiane didn't have that.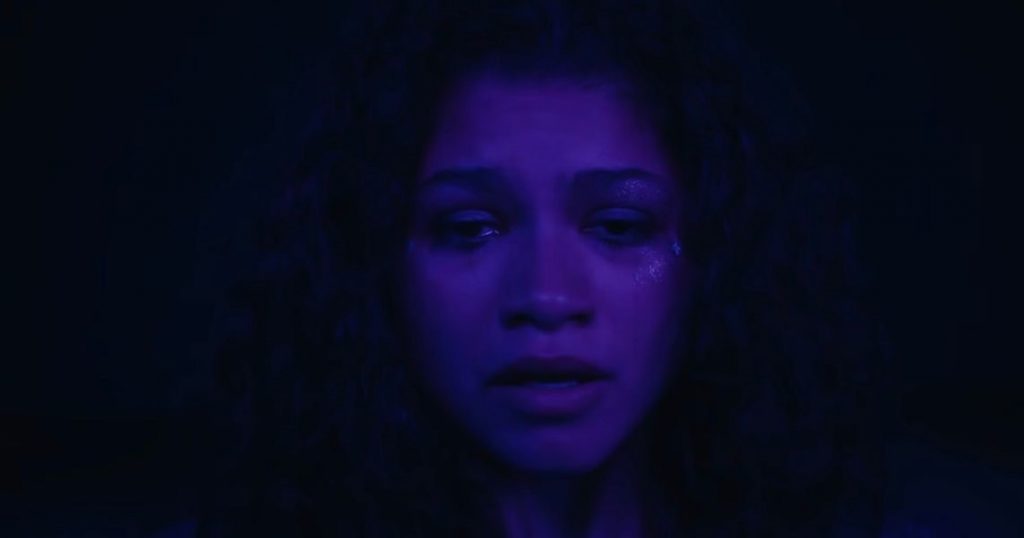 Regardless of the addiction, Rue is able to function normally in society, she has friends outside the circle of addicts, and is still cool. She hasn't reached the stage of misery. I have to admit that sometimes I was a little bothered by how (in my opinion) the story of addiction was embellished. The visually attractive performances seemed insincere and artificial, although the performance of the actors was very good. There are too many decorations that do not allow indulging in emotions. There is emotion, but it's not shocking enough, it's all just nice colors, followed by a dull look and some vomiting after an overdose. Compared to the movie – it's piece of cake to sit through. Furthermore, everyone who had a slightly more difficult puberty already went through their own Euphoria or experienced it through their friends. For all those who remember growing up, the series shows nothing new.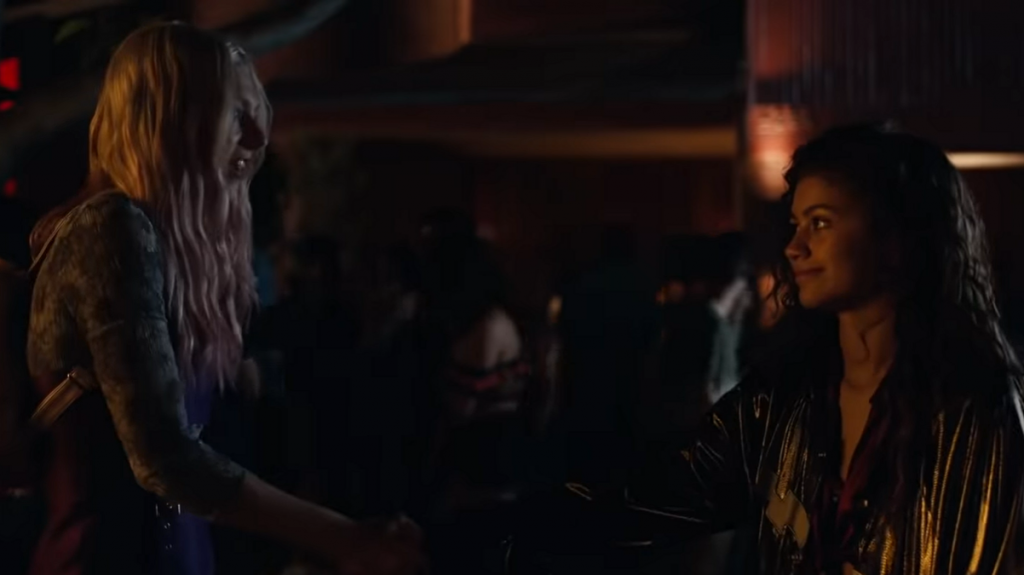 Anyway, Euphoria may not be hardcore, but it doesn't have to be. The point of it is in showing the broader picture of the lives of teenagers who are in most cases underestimated in every sense. Any encouragement to think about this topic is welcome, especially for all those parents who think that this cannot happen to their children because they were not raised that way, or that their children are too small or young, so it doesn't concern them, and similar nonsense. It's just unbelievable that similar denial and ignorance has been emerging consistently for the past 40 years.
These stories should be part of the compulsory school curriculum so that as many people as possible are made familiar with this; as many young people and as many parents alike. The book especially. And at the time of puberty it's not too early to discuss such topics, and to have a smart attitude towards the issues of addiction and growing up. More should be done to move past the basic level of "don't do drugs because it's bad", and examples like these are a very good way to start dialogue and to reflect, both for teenagers and for adults.
If you think you may have missed something, please click on the button below to find out all about your favorite movie or series.