The film Kon-Tiki (2012) is based on a true story; a journey across the Pacific Ocean in a handmade raft named Kon-Tiki after Inca god of sun and storm, spanning 8,000 km from Peru to the Tuamotu Islands in French Polynesia, made by Norwegian adventurer and ethnographer Thor Heyerdahl.
Thor Heyerdahl wanted to refute previous theories and prove that Polynesia was not settled by Asia, but by South America. That the oceans were not obstacles but links. Heyerdahl believed that people from South America could have reached Polynesia as long ago as the pre-Columbian times. During his research, the academic community rejected his theories. This prompted him to go on a journey to confirm his theory, sailing the Pacific Ocean on a raft made of balsa-tree for 101 days.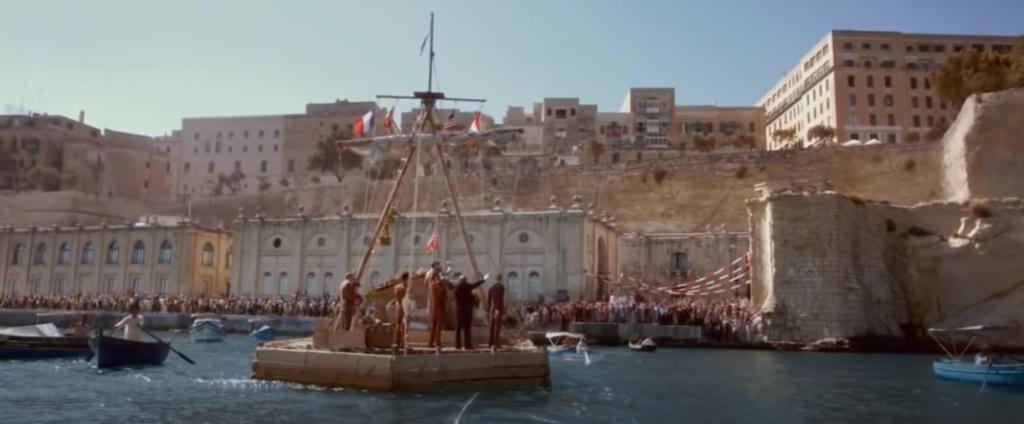 Thor Heyerdahl was not alone on his journey as the Kon-Tiki had a six-man crew. Five of them were Norwegian (Thor Heyerdahl, Erik Hesselberg, Knut Haugland, Torstein Raaby, Herman Watzinger) and one was a Swede (Bengt Danielsson). The journey sparked a number of controversies and further explorations ensued. Its legacy is still felt today, through films, museums, and modern research that either refutes or confirms Thor Heyerdahl's theory. The journey began when the raft left Callao, Peru, on the afternoon of April 28th, 1947 and it came to an end on August 7 of the same year, when they finally reached their gold.
Kon-Tiki is a movie to enjoy, one of those movies you could call beautiful. It was definitely a new experience for me, from the actors whose faces I had never seen (except for Gustaf Skarsgård who played Bengt Danielsson, better known as Floki from Vikings to me), to the historical information I didn't know about until now. At first glance one might think that this is yet another film in a series of films about travel, survival, turmoil, films that are filled with emotions. At its core that may be true, but what sets this movie apart is the lack of unnecessary emotion and unnecessary action.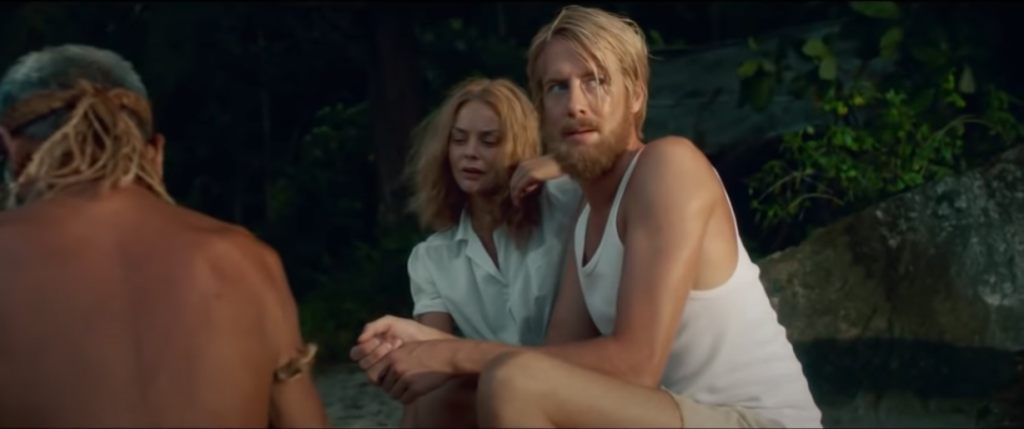 The film depicts several situations that freeze the blood in your veins, but it does this without additional pathos and moralizing. I have to admit that the composure of the hero even in the most difficult situations, during all the 101 days of the journey, surprised me. It surprised me because it was very believable and logical, as a trip like this with excessive emotions would be absolutely impossible. Some find it boring precisely because of that because there is no action or interesting conversations. After all, we are so used to exaggeration in movies that a more realistic depiction of an event has become uninteresting to us. The drama is in the very fact that they are located on a wooden raft, surrounded by the ocean and its inhabitants, tiny compared to it.
In addition to providing information about the historical event, the film also shows the viewer a character who does not give up on his ideas and his dreams, who knows no obstacles that cannot be overcome. Only exceptional people can achieve this kind of success. Sometimes it takes a little luck, but most important is unwavering willpower. For example, Heyerdahl did not know how to swim, which did not prevent him from traveling overseas on a raft, made of materials commonly used by humans 1000 years ago. The freedom of his spirit, his persistence with the goal he never gives up on regardless of the circumstances, should encourage us all to reconsider our attitudes towards what may at first glance appear like insurmountable obstacles.
In 2013 the film was nominated for a Golden Globe Award for Best Foreign Language Film at the 70th Golden Globe Awards and the Academy Award for Best Foreign Language Film at the 85th Academy Awards (Norway's fifth Academy Award nomination). For the first time a Norwegian film was nominated for both an Oscar and a Golden Globe.
Director: Joachim Rønning, Espen Sandberg
Written by: Petter Skavlan
Starring: Pål Sverre Hagen (Thor Heyerdahl), Anders Baasmo Christiansen (Herman Watzinger), Gustaf Skarsgård (Bengt Danielsson), Odd-Magnus Williamson (Erik Hesselberg), Tobias Santelmann (Knut Haugland), Jakob Oftebro (Torstein Raaby)
If you think you may have missed something, please click on the button below to find out all about your favorite movie or series.