With the recent appearance of yet another film about Nikola Tesla, various articles and texts talking about who Tesla actually was have appeared in and around Croatia. Unfortunately, it's almost impossible to write anything about this great man without mentioning the socio-political context of his life. Who does Tesla "belong" to? Is he Croatian or Serbian? The answer you get depends on who you read: Croatian and American electrical engineer and inventor of Serbian descent, but born in Croatia, or Serbian and American inventor, Croatian-Serbian, Serbo-Croatian, etc.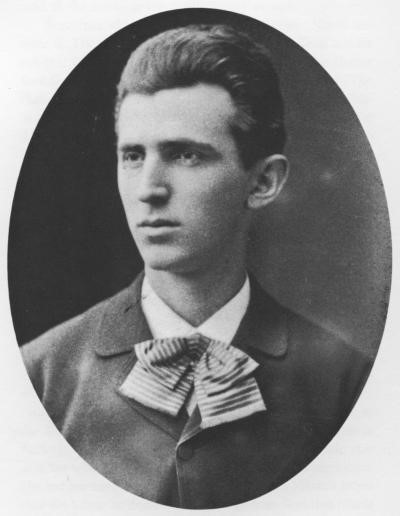 The fact is that Tesla was born in the small town of Smiljan in Croatia, and another fact is that he was born into a Serbian family. And for all those who may not know, Tesla spent most of his life elsewhere; neither in Croatia, nor in Serbia. He was born in 1856, and in 1891 (at 35 years of age) he already had American citizenship, which means that Tesla was an American for much longer than he was anything else.
There are so many films and documentaries about Tesla. Some are better, some are worse, but none seem to have succeeded in fully capturing the character and the work of the great scientist. Something is always missing, or on the contrary, there's too much of it.
Director: Michael Almereyda
Writer: Michael Almereyda
Stars: Ethan Hawke (Nikola Tesla), Kyle MacLachlan (Thomas Edison), Eve Hewson (Anne Morgan), Jim Gaffigan (George Westinghouse)
The film Tesla by Michael Almereyd left a deep impression on me; yet, it lacked Tesla. I can understand what the film tried to achieve: to show something personal, his intimate thoughts, but I don't think it captured the essence of Tesla. Ethan Hawke in the lead role portrayed Tesla as a very unusual person (which he really was), but even more so as a "weirdo" who is incapable of normal human interaction.
Let's not forget that although Tesla was born in a small rural town, he studied in Graz (Austria), worked in Maribor (Slovenia) for a short time, taught at a high school in Gospić (Croatia), began studying once more in Prague (Czech Republic), after which he was employed in Budapest (Hungary), then he went to Paris, where he was employed by the Edison Continental Society, before working for a short time in Strasbourg, and in 1884, at the age of 28, he arrived in New York. A very impressive biography even by today's standards, and especially remarkable considering when he lived.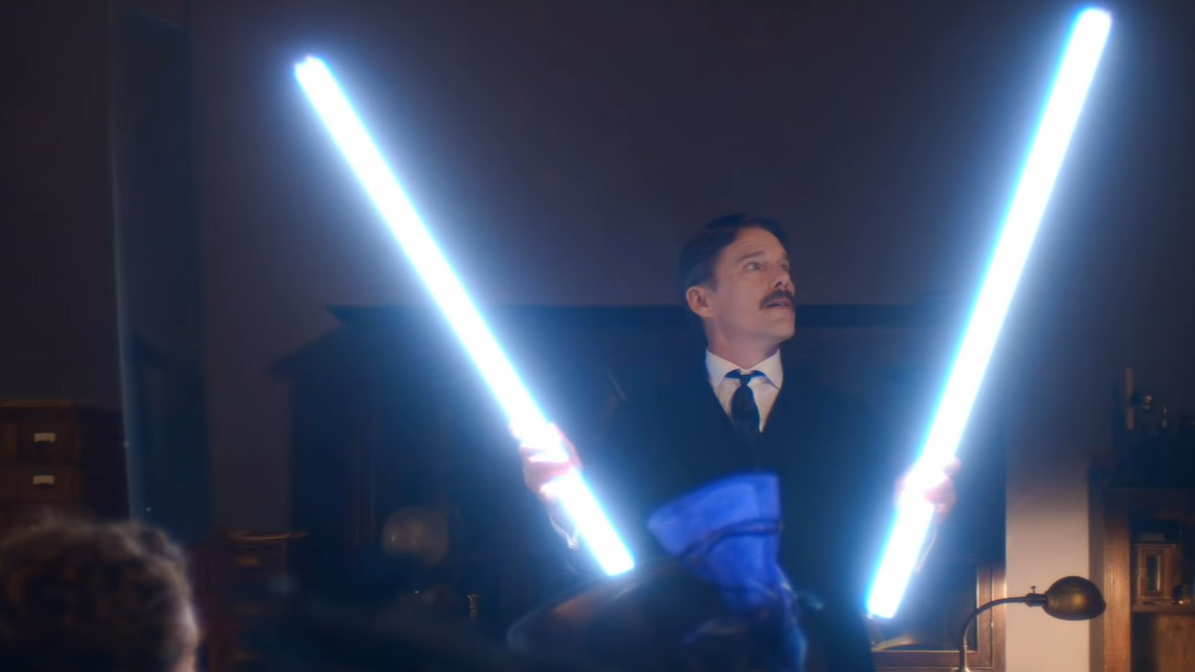 This tells us that he was a very capable person who had to have had social intelligence, resourcefulness and charm, but the film tells us just the opposite. Tesla was once forced to do difficult physical work in New York, and in his youth he loved to play cards and billiards. He was unusual, but there had to be a spark to him. That spark was missing in this film.
That being said, the film does have its positive sides. I liked the insertion of modern technology into the film: mobile phones, the Internet and other things, which are sometimes used by actors and the narrator, and which would not exist without Tesla's inventions.
Director: Christopher Nolan
Writers: Jonathan Nolan, Christopher Nolan
Stars: Hugh Jackman (Robert Angier) Christian Bale (Alfred Borden) Michael Caine (Cutter) Scarlett Johansson (Olivia Wenscombe) David Bowie (Nikola Tesla)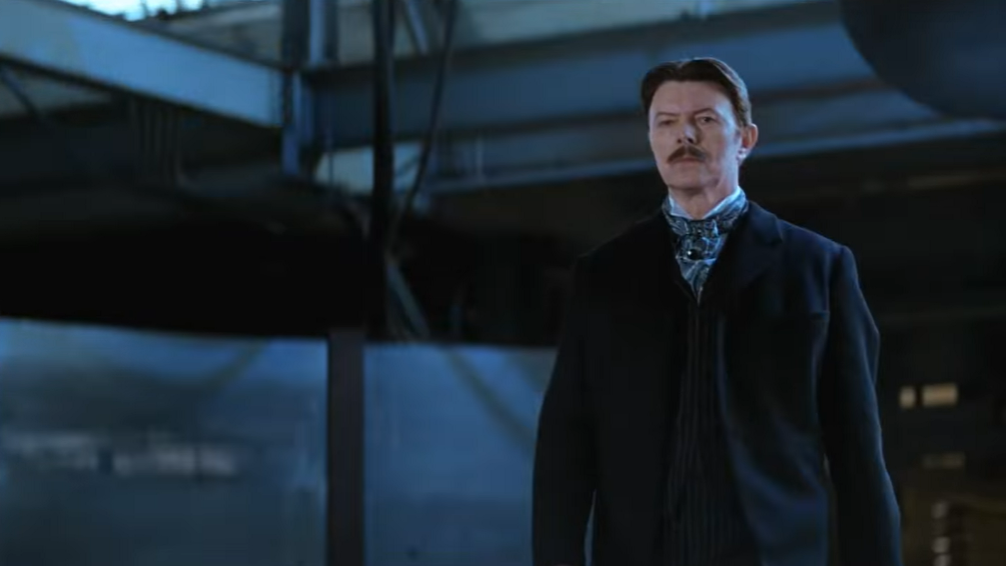 On the other hand, in the film The Prestige (2006) Nikola Tesla (David Bowie) appears as a supporting character. The story is fictional and involves magicians using Tesla's inventions in their tricks and performances, but the viewer can get a brief insight into Tesla's genius and his way of thinking, which was far ahead of his time. The scenes shown may not have much to do with the truth, but I liked the way that Tesla's personality is portrayed a whole lot. The film is full of tension and doesn't leave the viewer indifferent, so that's why it's on this list (although it places no emphasis on Tesla or electricity), and I definitely recommend watching it.
Director: Alfonso Gomez-Rejon
Writer: Michael Mitnick
Stars: Benedict Cumberbatch (Thomas Edison),  Michael Shannon (George Westinghouse), Nicholas Hoult (Nikola Tesla)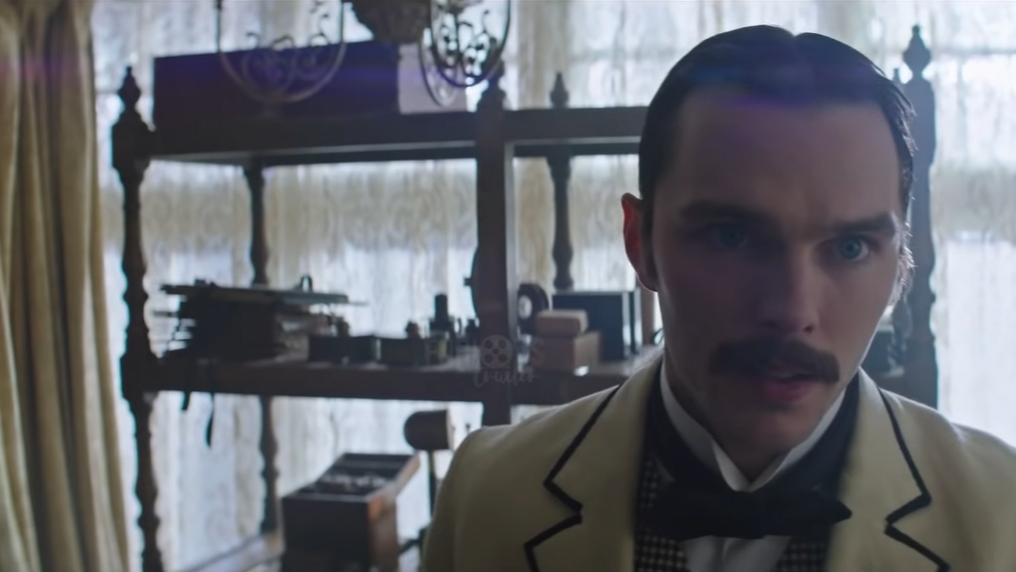 The Current War is another film in which Tesla appears. The film follows the work of Thomas Edison (Benedict Cumberbatch) and George Westinghouse (Michael Shannon). Little time is dedicated to Nikola Tesla (Nicholas Hoult) as he is a supporting character, leaving him underdeveloped in every sense. Because of this, viewers cannot learn a lot about him, apart from his being an immigrant, somewhat unusual and capable of doing what Westinghouse needs. In a word, I would say that Tesla is underestimated. Therefore, even in this film, I did not find what I was looking for: a complete, satisfactory picture of Nikola Tesla.
Tajna Nikole Tesle / The Secret of Nikola Tesla (1980)
Director: Krsto Papić
Stars: Petar Božović (Nikola Tesla), Orson Welles ( J. P. Morgan), Strother Martin (George Westinghouse), Dennis Patrick (Thomas Edison)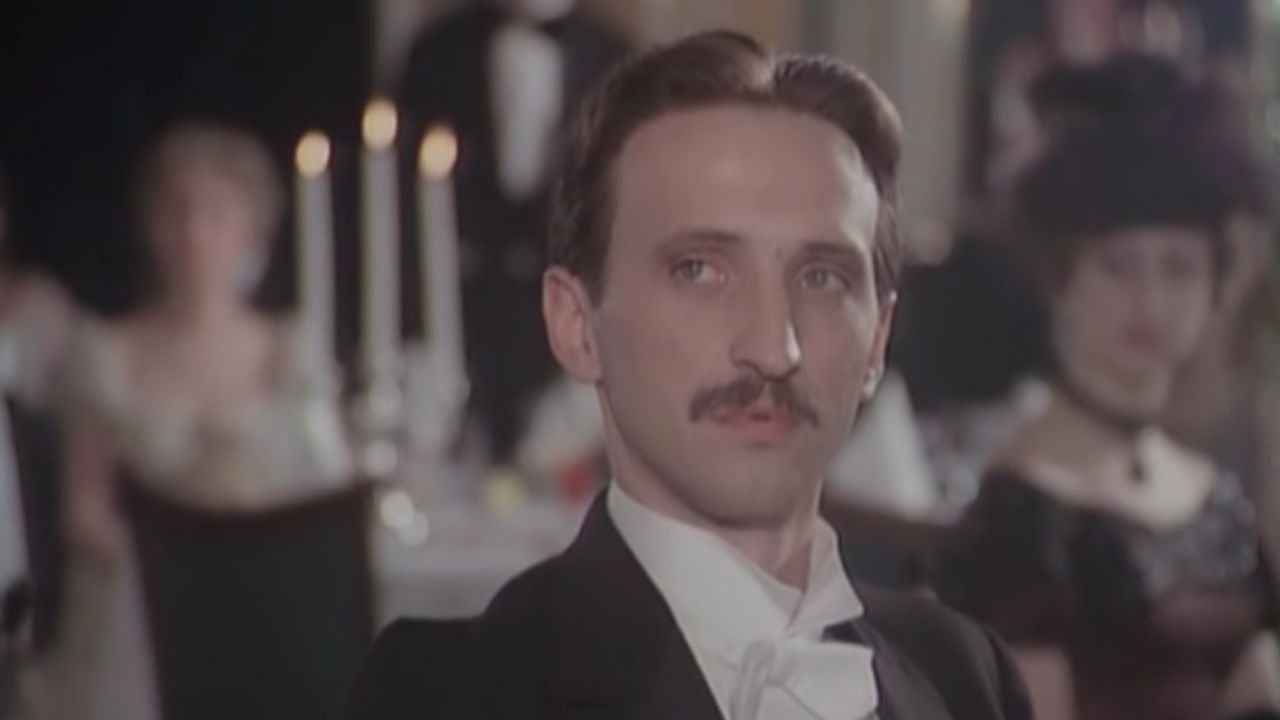 Tesla also appears in domestic (Croatian/Serbian) cinematography. The Secret of Nikola Tesla (1980) is a Yugoslav drama directed by Krsto Papić. The film was shot in Croatian, Serbian and English and produced by Zagreb Film. The film features Serbian actor Petar Božović as Tesla, Orson Welles as J. P. Morgan, Strother Martin as George Westinghouse and Dennis Patrick as Thomas Edison. The film also draws attention to Tesla's human side, which is why an entirely fictional love story was invented for its plot, but regardless of that, a lot of attention was paid to Tesla himself. In today's context, the film may look unattractive, but it's certainly worth watching.
Nikola Tesla (1977) series
Director: Eduarda Galića
Stars: Rade Šerbedžija (Nikola Tesla), Ljuba Tadić (J. P. Morgan) Boris Buzančić (Tomas Edison)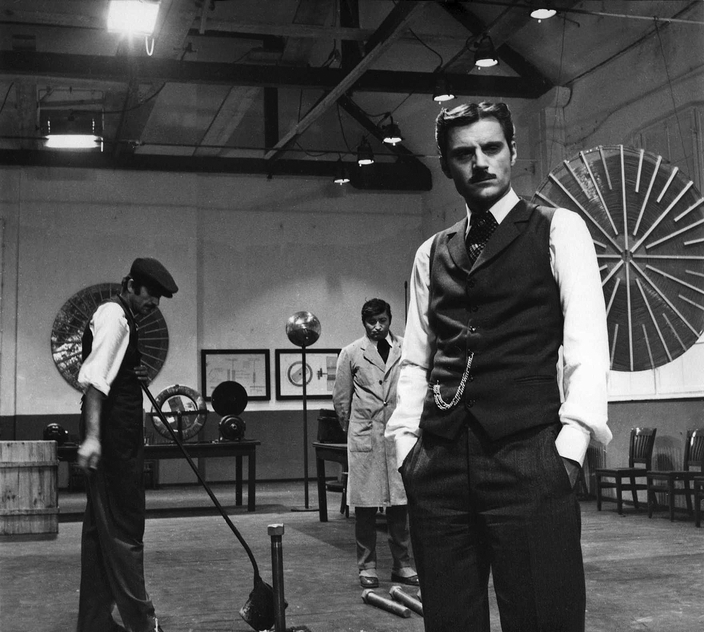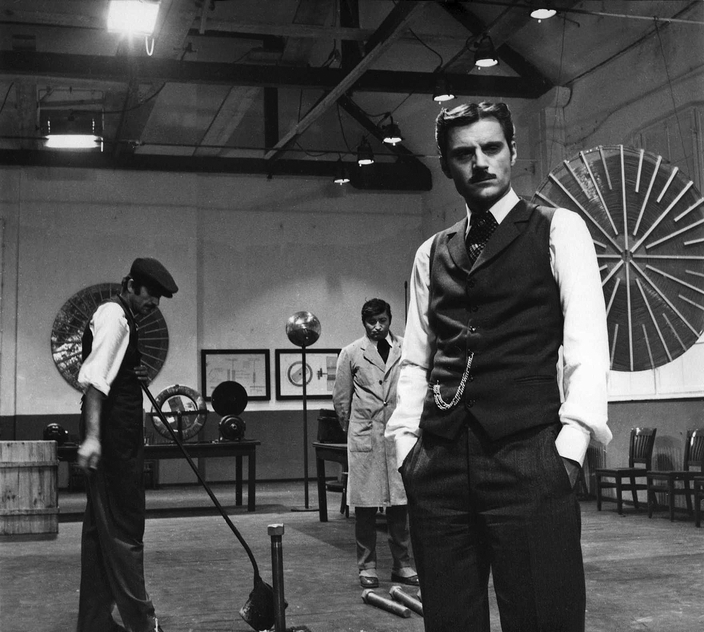 The 10-episode Yugoslav series starring Rade Šerbedžija as Tesla (many know Rade Šerbedžija as Boris the Blade from The Snatch) begins with a depiction of Tesla's life at the New Yorker Hotel, followed by scenes depicting his childhood. The series is full of Yugoslav romanticism. It should be emphasized that the mentality of the region from which Tesla stems is portrayed faithfully, which cannot be said for the American part of the story. Conversely, it's interesting to see how Yugoslav actors portray American emotions, their way of life and frame of mind.
From all of the above, we could take the best parts and merge them together into one complete story about Nikola Tesla, but even that might not be good enough. Most movies focus on his private life and try to figure out what caused his genius. On the other hand, Tesla's work is not easy to understand or explain, so it's far easier to explore Tesla through his private life.
I think that a real, credible film about Nikola Tesla awaits us somewhere in the future, we just have to wait a little longer. His words are fitting here:
"The present is theirs, the future is mine…"
If you think you may have missed something, please click on the button below to find out all about your favorite movie or series.