Rocky is a 1976 American drama film written by and starring Sylvester Stallone and directed by John Avildsen. It tells the story of Rocky Balboa, a working-class man of Italian descent, who is working as a debt collector in the slums of Philadelphia in pursuit of the American Dream. His first real chance of success appears as he is invited to participate in the World heavyweight boxing championship.
The film's measly budget of barely over a million dollars ended up earning around 225 million in the global box office and became the highest-grossing film in the year of its release. The film jumpstarted Stallone's career, who subsequently became a Hollywood A-lister.
Nowadays, the importance of this film is often forgotten and underestimated. Our modern sensibilities make us see it as banal, full of clichés, all because we've seen similar stories unfold many times in sports films, even those that weren't about boxing. Yet it is precisely because of Rocky's impact on the future of the film industry that its themes and story elements have reappeared so many times over the years. We shouldn't forget that this film also received ten Academy Award nominations and won in three categories, including Best Picture, Best Director, and Best Film Editing.
In 2008, Rocky was considered to be one of the greatest sports films ever made, ranking second in the sports film genre. The film was even selected for preservation in the United States National Film Registry by the Library of Congress as being "culturally, historically or aesthetically significant".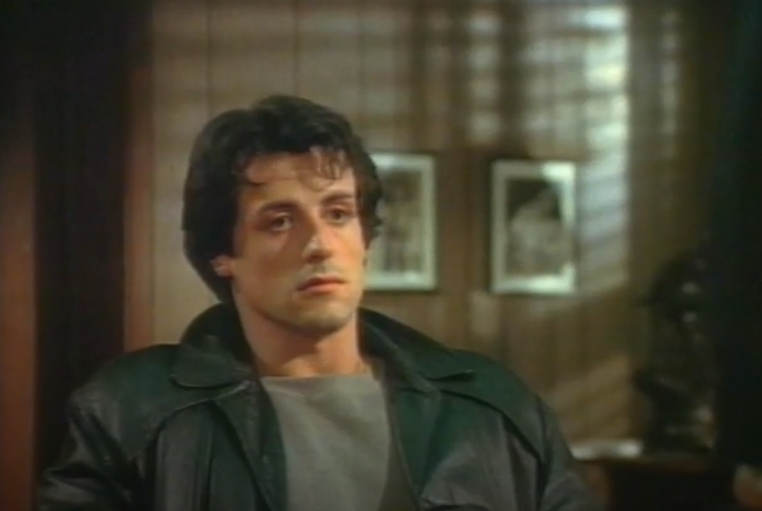 Four decades later, the film is now an unmissable classic that everyone is bound to have at least heard of. Its review scores are consistently high around the Internet, and some of its scenes have attained immense cultural significance. Rocky's run up the steps of the Philadelphia Museum of Art had even given the real-life location a new name, "Rocky Steps".
The film was followed by a whopping seven sequels to date, and another is already in the works. Their titles include Rocky II (1979), Rocky III (1982), Rocky IV (1985), Rocky V (1990), Rocky Balboa (2006), Creed (2015), Creed II (2018), and Creed III (announced as 2022). Stallone portrays Rocky in all of the films, but he also wrote six, co-wrote another two, and directed a total of four of them.
A well-known plot
Even if you haven't watched the Rocky movies in a long time, everyone knows Rocky Balboa (Sylvester Stallone) as an uneducated, simple, but also benevolent and hard-working boxer from Philadelphia. Life hasn't treated him well, but he is suddenly given the opportunity to make his American Dream come true. Apollo Creed (Carl Weathers), the current World champion in boxing, is nearly forced to cancel an already scheduled match due to his opponent's injury. With all other potential opponents being busy, he decides to give a local boxer a chance at fame. Creed selects Rocky, who he knows only as an Italian southpaw (left-handed boxer) who fights primarily in small gyms, but he likes his nickname, The Italian Stallion. Reluctant at first, Rocky eventually agrees to the fight and undergoes several weeks of unorthodox training, such as using the sides of beef as punching bags. Rocky is later approached by coach Mickey Goldmill (Burgess Meredith), who prepares him for the big fight.
One of the most important characters in the movie is Adrian Pennino (Talia Shire), a part-time worker at the pet shop. Adrian is Rocky's love, and her support gives him the strength to endure even in his most difficult moments. Adrian's brother Paulie (Burt Young) also takes up an important place in Rocky's private life. Their relationship is very complicated, and it was him who helped Rocky get a date with his sister in the first place.
The big fight is held on New Year's Day. Apollo Creed is very confident and doesn't take Rocky seriously, but Rocky decides to take his chance and knocks Creed down in the very first round. Creed realizes that beating Rocky won't be easy and the fight goes on to last the maximum length of 15 rounds, with both boxers suffering serious injuries. The judges decide to give the victory to Creed, but the real hero of the day is actually Rocky.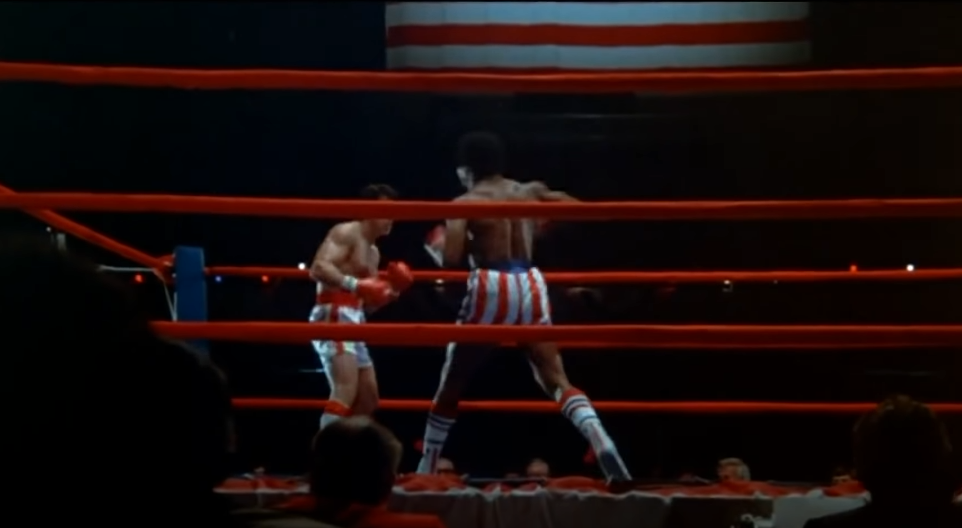 Emotions
Rocky is full of emotion. In addition to the tense fight in the ring, we also see the main character's inner struggles. We don't get to know much about Rocky's past, but we do know that he hasn't had it easy. What matters most are his current problems and his strong moral values. In spite of his lack of education, his low standard of living, and the mistakes he makes along the way, Rocky is shown to have a good perception of life. The character is so lovable precisely because of that. Rocky loves Adrian, he loves his friend Paulie, he loves animals. He seems like the kind of person who would do no harm to anyone, even if life isn't always fair to him. Rocky's deepest struggle is with regaining lost self-esteem. We follow his thorny path to success, during which Rocky Balboa wins all of our hearts.
We are swayed by his kindness and his willpower, things that we would all love to have. By the film's end we're bound to idolize him and feel he deserves the victory, and we all want to see his success. Clearly, in the real world it wouldn't be possible for someone like Rocky to endure 15 rounds against someone like Creed, let alone win as he does in the movie's sequel, but we all love stories in which immense willpower, hard work and effort win no matter how small the chances.
I love this film very much. At first glance it may appear naive and unconvincing, but if you let them, all its clichés work in its favor. I've been in love with Rocky for a very long time, ever since I first watched the movie 20 years ago, and it has remained one of my all-time favorites to this day.
Starring: Sylvester Stallone as Robert "Rocky" Balboa, Talia Shire as Adriana "Adrian" Pennino, Burt Young as Paulie Pennino, Carl Weathers as Apollo Creed, Burgess Meredith as Michael "Mickey" Goldmill
Director: John G. Avildsen
Writer: Sylvester Stallone
If you think you may have missed something, please click on the button below to find out all about your favorite movie or series.