Big Little Lies series (2017-2019) caught my eye as soon as it appeared because of its fantastic cast, but I never got around to watching it, until now. I've been looking for something new to watch for a while now, a series that could delight me. I had high hopes for Queen's Gambit, but I didn't experience the euphoria I expected to. It's just a matter of taste, not an objective lack of quality or entertainment value on the part of the series itself. It was fun, interesting and I enjoyed it, but that's about it. In fact, these two series are incomparable, and I only mention them here together because I watched them one right after the other (Queen's Gambit first and Big Little Lies after) and I'm going to talk about my feelings and impressions; about the impact that Big Little Lies has made on me.
Big Little Lies is a television series based on the 2014 novel of the same name written by Liane Moriarty. It premiered on HBO on February 19th, 2017. The first season was written by David E. Kelley and directed by Jean-Marc Vallée. All seven episodes of the second season were written by Kelley and directed by Andrea Arnold.
I don't even know where to start. It's a good thing I waited until I had two seasons to binge-watch because waiting for the second season would have been just unbearable (And I am really hoping to see a third season).
Cast and Awards
Big Little Lies stars Reese Witherspoon, Nicole Kidman, Shailene Woodley, Laura Dern, and Zoë Kravitz. It tells the story of five women living in the small town of Monterey, California. Alexander Skarsgård, Adam Scott, James Tupper, Jeffrey Nordling, Kathryn Newton, and Iain Armitage feature in supporting roles. Meryl Streep joined the main cast for the second season. The actress enjoyed the first season so much that she accepted the role without even having read the script. The IMDb rating for the series is 8.5 and, in my opinion, it deserves even more.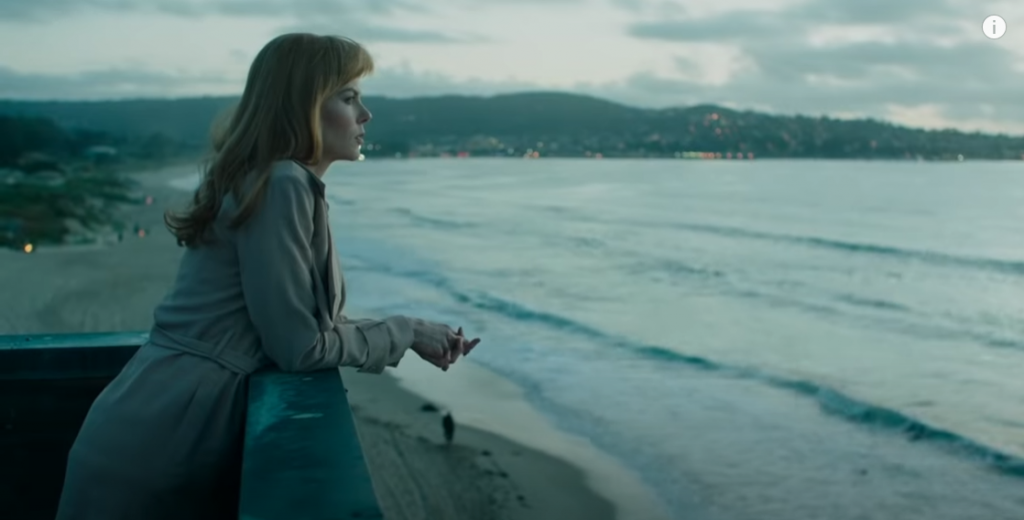 The series received critical acclaim and numerous awards, primarily for its writing, directing, acting, cinematography, and soundtrack. The first season won 8 Primetime Emmy Awards, 3 Golden Globe Awards and 2 Screen Actors Guild Awards.
Human psychology
The biggest draw for me personally, the reason why the series thrilled me so much, is its exploration of human psychology. The deep psychology of its characters and the way that it's laid bare through dialogue. The action takes place in the small town of Monterey where they know everything about everyone, and people like to comment on other people's lives. At the beginning of the series, we find out about a murder that happened at a charity party. Eyewitnesses give their testimonies, and we follow the story according to their stories. Throughout the season, we don't know who the victim is or who the perpetrator is, and the potential suspect and victim change from episode to episode.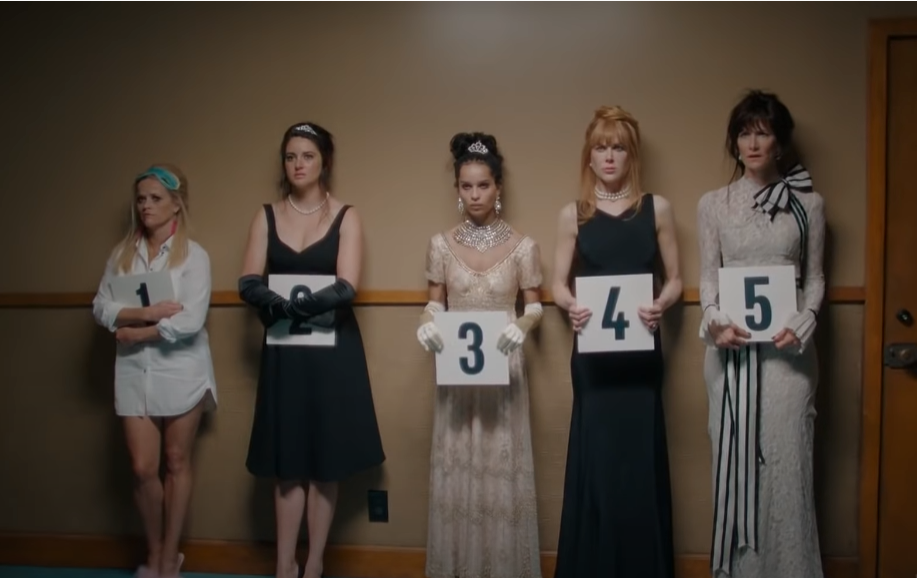 The series keeps up the suspense until its very end. The main characters we follow in the story are 5 women who live seemingly ideal lives. Each of them is different and that is why the female audience will likely and at least partially recognize themselves in one of them. Their characters are portrayed in a very true-to-life manner. The psychological and family drama that occurs because of imposed principles, or for the sake of maintaining an ideal family image, a struggle with oneself and with the mentality of a tightly knit community are all too familiar. This is probably the reason why the series received so many positive reviews; because it managed to confirm what we already knew, that nothing is as it seems at first glance, everyone has problems just like we do, and our image just depends on how well we hide them.
The murder investigation is just the basis for discovering and getting to know the characters; it's just an event that connects our heroines and is actually secondary in the plot of the first season. The events that lead to the murder and the gradual presentation of details are far more important than the event itself. In the end, there is a surprise, but there is also logic that justifies the entire sequence of events.
Nicole Kidman and Meryl Streep
I especially enjoyed the performance of Nicole Kidman. I always considered her a great actress, but I neglected her films for a while. Nicole Kidman plays Celeste Wright, a lawyer who set her career aside so she could dedicate herself to her family and possessive partner. Her beautiful love story, hidden from other people's eyes, is completely different from what it looks like. It is very interesting to see the psychological mechanisms of victims who can always find an excuse for violence, as well as the process of mental repair that follows after a breakdown, as well as the obliviousness of others about what's going on. The ability to maintain an ideal picture of life.
Another performance I was impressed by was of Meryl Streep as Mary Louise Wright. She managed to show maternal love and decency as incredibly irritating phenomenons. Meryl Streep is unique and unrecognizable in every role, and this one isn't an exception. Mary Louise Wright actually took on the role of the villain in the second season.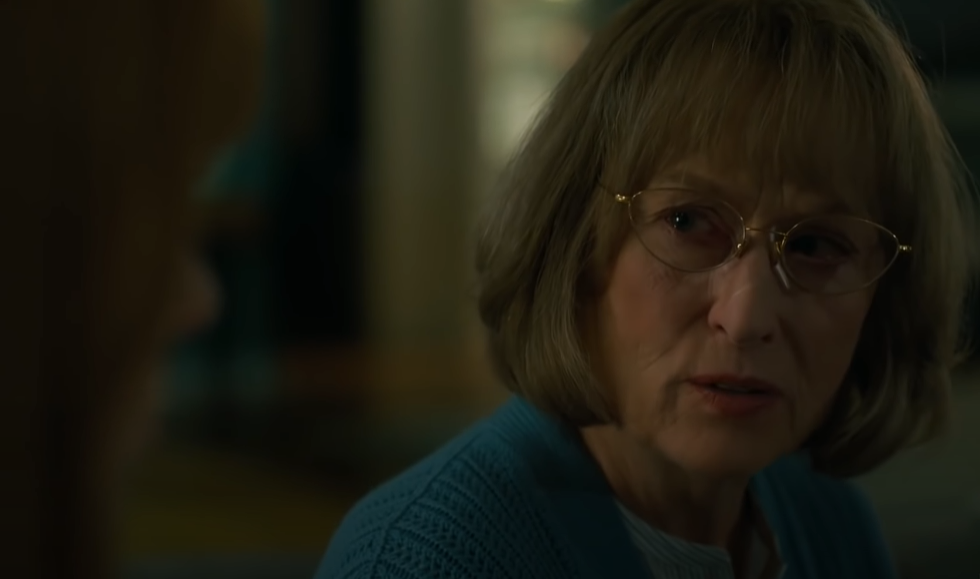 Family relations, the role of parents, the role of spouses, unfulfilled ambitions, excessive ambitions, the balance between career and family, adultery, violence, compromise, friendships and relationships between women, hidden thoughts that we do not, can not, reveal to anyone – all this is part of this series, and viewers will recognize themselves in some of its parts.
Since all the lead roles are occupied by women, and this fantastic series is dedicated to dealing with the issues women face in different relationships and situations, I would urge as many women as possible to watch Big Little Lies. It will keep you in suspense, provoke your emotions and make you reconsider your own life choices.
If you think you may have missed something, please click on the button below to find out all about your favorite movie or series.