Schitt's Creek is a comedy-drama television sitcom that ran from 2015 to 2020. It was created by Eugene and Daniel Levy, who are father and son both in real life and in the show. Alongside Eugene and Dan, Fred Levy, Andrew Barnsley, Ben Feigin, Kevin White and David Read worked as the show's executive producers over its runtime. While the show ran for five years, it received widespread prominence with viewers only after its recent appearance on Netflix in October of 2020, with a backlog of six seasons becoming available to viewers worldwide on the streaming platform.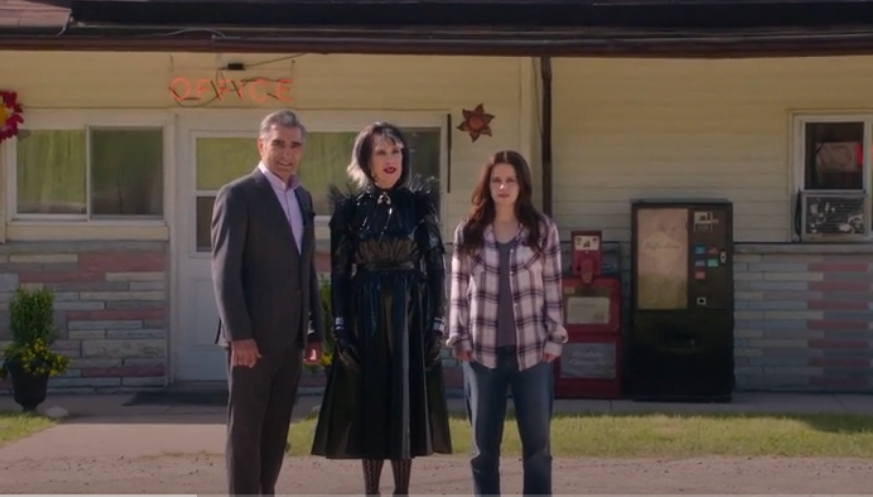 The show follows a formerly wealthy family that suddenly lose all they had and are forced to live in a small rural town called Schitt's Creek. Eugene Levy plays Johnny Rose, the father of the family. Catherine O'Hara plays his spouse, Moira Rose. Daniel Levy stars as David Rose and Annie Murphy as Alexis Rose, the couple's children. Emily Hampshire stars as Stevie Budd, a clerk at the motel where the family stays. Chris Elliott plays Roland Schitt, the town's mayor. The sitcom received a whopping 19 awards and nominations at the 2019 and the 2020 Emmys, in the categories of Outstanding Single-Camera Picture Editing For A Comedy Series, Outstanding Lead Actor In A Comedy Series for Eugene Lev, Outstanding Supporting Actor In A Comedy Series for Daniel Levy, Outstanding Lead Actress In A Comedy Series for Catherine O'Hara, Outstanding Supporting Actress In A Comedy Series for Annie Murphy, Outstanding Comedy Series, Outstanding Writing For A Comedy Series, Outstanding Directing For A Comedy Series and many more.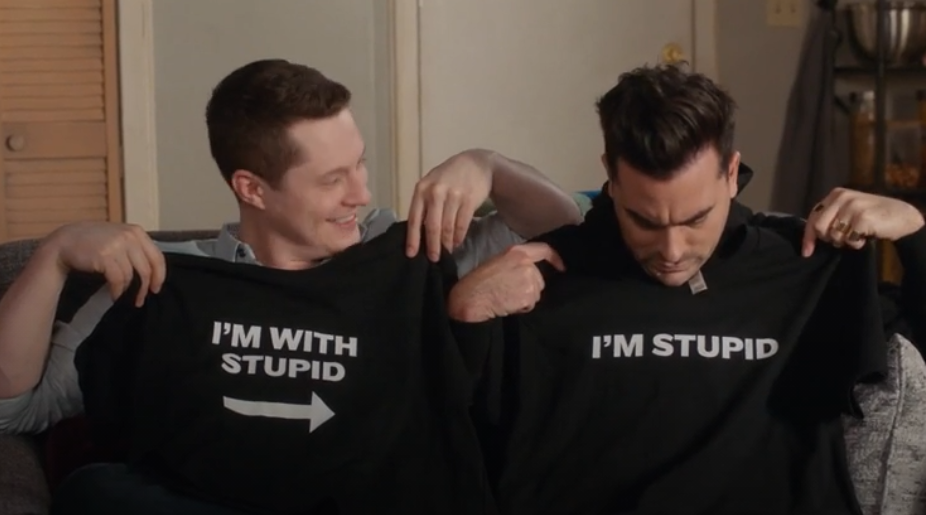 Starting off it seems the Rose family had life figured out before their catastrophic fall from glory. The only reason they have a place to stay now is because Johnny bought a whole town simply out of joke, further emphasizing the immense size of wealth they once possessed, and how carelessly they had spent it. Their motel room is tiny and filthy. Stevie, who is the only employee around, doesn't care to clean it and only begrudgingly gives the family clean towels. There isn't enough hot water for the whole family to shower, although Moira is to blame for this, because of her excruciatingly complicated and long "routine". There isn't even a door to separate the parents' room from their children. The room's walls are soon filled with Moira's many, many wigs, and the family is forced to live together for the first time in a long time. And to make matters even worse, the town's residents, especially its mayor, come off as strange and highly uninviting.
Each member of the Rose family is uniquely interesting. Moira used to be an actress, and she has more complexes than every person in the town put together. She has to be part of every happening in town, and she is often overly confident of her abilities. Furthermore, she likes to hide in her closet when things go wrong and doesn't go out for days. Often times she reminds us that she never really cared for family life, and her constant nagging doesn't let us forget how much he hates her present situation, yet all her faults make her all the more interesting to watch.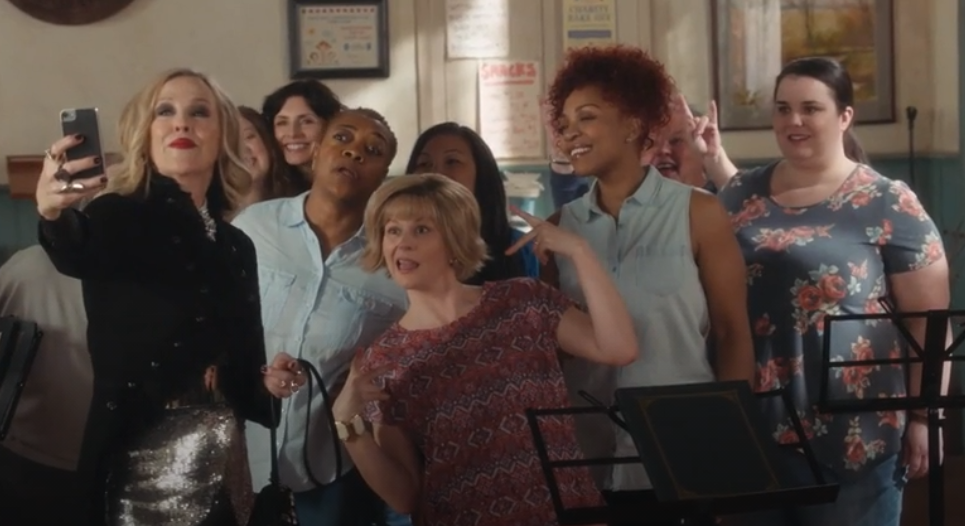 Alexis is both unfathomably annoying and adorable at the same time. Sure, every time I saw her obnoxiously blink her eyes or wiggle those t-rex arms of hers around, I had to contain my desire to throw one of my slippers at the television. But there is also something lovable about how spoilt and easy going she is. Her endless travel stories are hilarious as they are unbelievable, and they often namedrop Hollywood A-listers with saucy implications. Her impulsive personality causes most of her relationships to end prematurely as she is eager to move on to the next thing.
David is the older brother of Alexis. The often fussy pansexual makes friends with the sardonic motel worker Stevie, who grows increasingly closer to the family. Their relationship is so fun to watch. Stevie mocks the Rose family and particularly David, although he doesn't seem to mind. The pair get into all sorts of funny and unusual situations together, and for the first several seasons there is a constant will-they-won't-they dynamic going on with them.
And Eugene Levy's spectacular eyebrows always steal the show when he's on-screen. Every facial expression he makes is comedy gold.
Each of the Roses grows over the course of the show's six seasons. Moira learns to appreciate her family more and we see that she truly loves her husband through her distress in season 5, episode 13, when Johnny has a heart attack scare. Alexis grows out of her impulsive nature by season 4, episode 10, when she runs into an old friend who offers her an escape from Schitt's Creek, but Alexis decides to do the responsible thing and stay with her family. David stops caring about his ego when he offers his partner a humiliating olive branch in season 4, episode 9. Eugene realizes that what he desired most when he was wealthy was to be with his family in season 4, episode 13.
What's remarkable about this series is just how easy it was to binge. It took me just over a week to watch the entire show, all six seasons of it, and by the end of it I was left wanting for more. The short 20-minute format of its episodes ensure that their content is never watered down as each episode tells a separate short story. Not one episode felt like it was filler, which is a common occurrence these days with shows going on for as long as this one has. The show manages to make you interested in the lives of every one of its main characters through compelling drama and romance, and it also gives you a good laugh in every one of its 80 episodes.
With the last few episodes wrapping up all of the individual story arcs, giving some characters happy endings, and others an uncertain but hopeful one, it is likely the show won't be coming back for a seventh season any time soon. It was difficult to say goodbye to all of Schitt's Creek's wonderfully wacky and lovable characters, but I'm also happy that the whole experience wasn't tarnished by filler. I recommend this show to anyone in search of a new show to binge during lockdown, and to anyone who just wants to have some light-hearted fun at the end of their day. And with all six seasons out, it's the perfect time to enjoy the show whichever way you want.
If you think you may have missed something, please click on the button below to find out all about your favorite movie or series.